RAM Mount
Adapter Base met B-kogel voor TomTom 300 & 700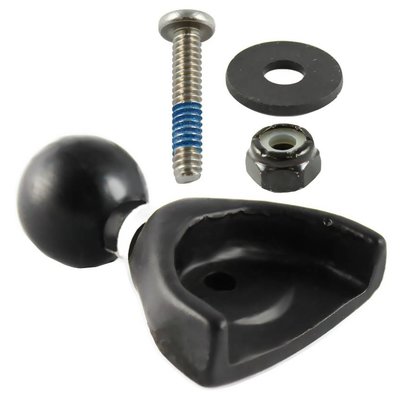 RAM-B-202U-TO1
Beschikbaarheid:

Op voorraad

Levertijd:

Besteld op werkdag voor 15:30, volgende dag geleverd
Adapter Base met B-kogel voor TomTom 300 & 700 RAM-B-202U-TO1 ...
Meer informatie
Product omschrijving
Merk:

RAM Mount

Artikelnummer:

RAM-B-202U-TO1

Beschikbaarheid:

Op voorraad

Levertijd:

Besteld op werkdag voor 15:30, volgende dag geleverd
Aluminium dapterplaatje met B-kogel geschikt voor TomTom 300 en 700.
The RAM-B-202U-TO1 consists of a 1" diameter rubber ball connected to a custom adapter base for the TomTom 300 and 700. This part is compatible with all 1" diameter ball double socket arms and includes hardware to attach to TomTom 300/700 devices.