RAM Mount
EZ-Strap™ Garmin stangbevestiging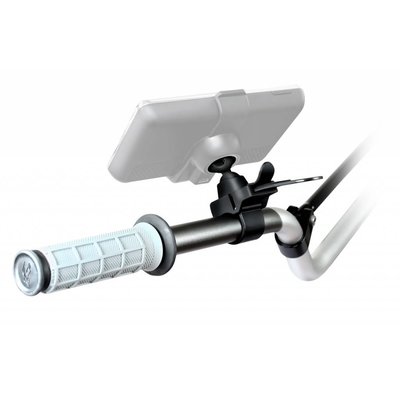 RAP-SB-187GU
Beschikbaarheid:

Op voorraad

Levertijd:

Besteld op werkdag voor 15:30, volgende dag geleverd
Bevestiging Garmin Nuvi met G-ball koppeling RAP-SB-187GU ...
Meer informatie
Product omschrijving
Merk:

RAM Mount

EAN:

793442931222

Artikelnummer:

RAP-SB-187GU

Beschikbaarheid:

Op voorraad

Levertijd:

Besteld op werkdag voor 15:30, volgende dag geleverd
Snelle en simpele bevestiging van Garmin Nuvi, Streetpilot en Zumo aan stangen en vierkante buizen. Gebruikt de fabrieks G-Ball aansluiting van de Garmin. Maximale stangdikte is 6,5 cm. Gemakkelijk te monteren en te verwijderen. Eenmalig op lgewenste lengte te maken. Geen beschadiging aan uw stang.
If you are looking for a mounting solution that is fast, simple, and won't mark up your handle bar, this is it. Don't waste your time looking for something better because this is the best. The RAM EZ-Strap™ installs in seconds and grips tubing, square rails and irregular shapes like a Python. This gem of a mount is ideally suited for smaller electronic devices like the Garmin nuvi, and other similar devices. Attach devices to your motorcycle, bicycle, atv, golf cart and more. The RAM EZ-Strap™ is extremely strong and low cost.

The RAM EZ-Strap™, with RAM-to-Garmin short double ball, can be cut to fit tubing, square rails and irregular shapes from 0.5" to 2.58" in diameter. The EZ-Strap™ mount attaches directly to any Garmin GPS device with a factory mounting bracket that accommodates the Garmin "G-Ball". The overall length of the SHORT arm adapter is 1.43". This mount rotates 180 degrees.
Zie lijst in foto's voor compatibliteit.