RAM Mount
Led light voor sigarettenplug auto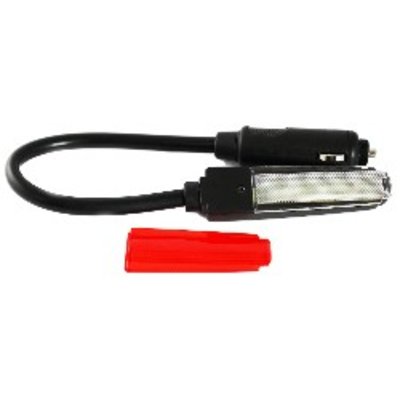 RAM-CIG-LIGHT-8
Beschikbaarheid:

Op voorraad

Levertijd:

Besteld op werkdag voor 15:30, volgende dag geleverd
Flexibel ledlampje 12 volt, met schakelaar RAM-CIG-LIGHT-8 ...
Meer informatie
Product omschrijving
Merk:

RAM Mount

Artikelnummer:

RAM-CIG-LIGHT-8

Beschikbaarheid:

Op voorraad

Levertijd:

Besteld op werkdag voor 15:30, volgende dag geleverd
Handige RAM Mount flexible ledlampje met aan/uit schakelaar en apart rood afdekglaasje.
With a goose neck for adjustment and a soft light that is perfect to read or write by, the RAM 12 Volt Red and White Light Adaptor is a great addition to any mobile office. Compact and light weight, storing this helpful product when not in use is quick and easy. Plug it into your RAM 12 Volt Receptacle or any 12 Volt receiver in your vehicle to comfortably and discretely view your work under low lighting conditions.
Specifications:
Weight: 0.10 lbs.
Flex Arm Length: 8" (20 cm flexibele hals)
Total Length: 14.43"
Included with Purchase:
1 qty Flex Arm Light Adaptor
1 qty Red Cover Lens
1 qty White Cover Lens
Material:
High Strength Composite