RAM Mount
No-Drill™ Universal Vehicle Base for Heavy Duty Trucks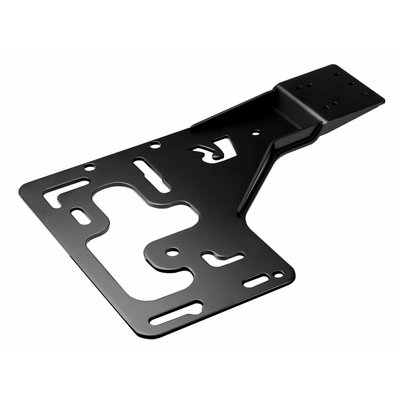 RAM-VB-168
€129,00
€106,61 Excl. btw
Beschikbaarheid:

Niet op voorraad

Levertijd:

In bestelling bij leverancier
Product omschrijving
Merk:

RAM Mount

Artikelnummer:

RAM-VB-168

Beschikbaarheid:

Niet op voorraad

Levertijd:

In bestelling bij leverancier
De No-dril RAM-VB-XXX series zijn er voor verschillende personenauto's en bedrijfswagens. Deze grondplaten worden eenvoudig aan de stoelbouten van de bijrijder gemonteerd. Daarop kunt u de Tele-Pole monteren met vier bouten.
The RAM® No-Drill™ mounting base features a heavy-duty steel mounting base custom designed to fit these vehicles perfectly. Using the passenger side seat rail bolts as attachment points, existing hardware is used to secure the base in the vehicle. This vehicle base will accept all the Tele-Pole systems.

Material:

Powder Coated Steel

Placement of Mount:

Passenger side on the floor, under front seat

Drilling Requirements:

None - attaches to seat studs

Seat Configuration:

Bucket/Bench

Pole:

Purchased Separately

Note:

If the heater box in under the seat, the installer may need to drill holes in the base to accommodate vehicle mounting holes or studs. Also, the heater box may cause the system to sit higher than normal. Pole may be cut down by installer to lower kit. This will not void the warranty. May not work with swivel style seats for big rigs.

Weight:

14.0 lbs.
Compatible Vehicles:
Freightliner Trucks
International Trucks
Kenworth Trucks
Mack Trucks
Peterbilt Trucks
Volvo Trucks