RAM Mount
6" Long Aluminum Pipe with 1/2" NPT Male Thread End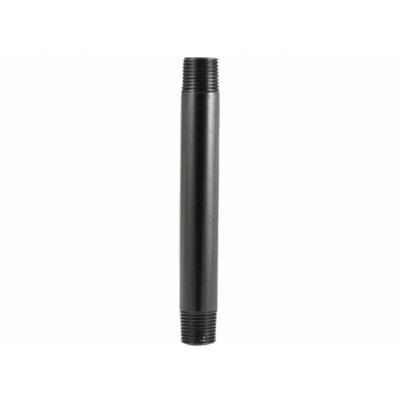 RAM-PA8206
Beschikbaarheid:

Op voorraad

Levertijd:

Besteld op werkdag voor 15:30, volgende dag geleverd
Onbuigbare aluminium 15 cm buis met 1/2" schroefdraad RAM-PA8206 ...
Meer informatie
Product omschrijving
Merk:

RAM Mount

Artikelnummer:

RAM-PA8206

Beschikbaarheid:

Op voorraad

Levertijd:

Besteld op werkdag voor 15:30, volgende dag geleverd
Kan gecombineerd worden met RAM-218-1U C-kogel en RAM-200-1U klemhouder tot een starre buis combinatie. Zie ook hier voor meer onderdelen van dit montage systeem.

The RAM-PA8206 is a 6" long rigid aluminum pipe that has a 1/2" NPT male thread at both ends of the pipe. .

Material:
Powder Coated Marine Grade Aluminum

Note:
Part number reflects product packaged in clear clam shell for store shelf display.

NPT Thread and Pipe Sizing:
NPT (National Pipe Thread) is a standard used in joining pipes and fittings that have a tapered thread. As a general rule, the NPT inch size is the inside diameter of the threaded pipe and is known as the NPS (Nominal Pipe Size).