RAM Mount
Single Socket Arm & 1/4" NPT Female Thread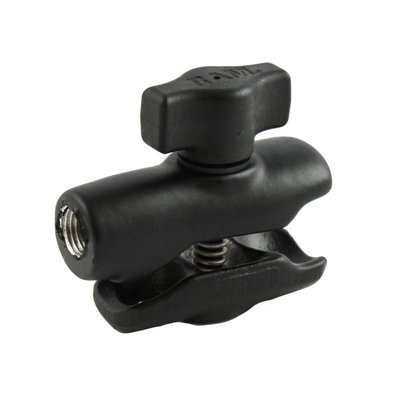 RAM-B-200-1U
Beschikbaarheid:

Op voorraad

Levertijd:

Besteld op werkdag voor 15:30, volgende dag geleverd
Verbinding B-Kogel naar flexarm/ rigid arms RAM-B-200-1U ...
Meer informatie
Product omschrijving
Merk:

RAM Mount

Artikelnummer:

RAM-B-200-1U

Beschikbaarheid:

Op voorraad

Levertijd:

Besteld op werkdag voor 15:30, volgende dag geleverd
The RAM-B-200-1U includes a single socket that will accommodate 1" balls and a 1/4" NPT Female thread. This part will connect to 1/4" NPT Male threads, This part will connect to 1/4" NPT Male threads, including the RAM-PF-585-XX flex arms and RAM-PA54XX rigid arms.



NPT Thread and Pipe Sizing:
NPT (National Pipe Thread) is a standard used in joining pipes and fittings that have a tapered thread. As a general rule, the NPT inch size is the inside diameter of the threaded pipe and is known as the NPS (Nominal Pipe Size). The outer diameter (OD) of the pipe is shown in the table below:

Material:
Powder Coated Marine Grade Aluminum

Ball Size:
1" Rubber Ball "B" Size

Note:
The "U" in the part number reflects product packaged in poly bag.