RAM Mount
Houder Garmin GPSMAP 62/64 GA41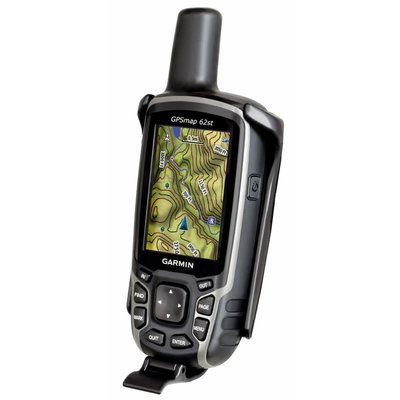 RAM-HOL-GA41
Beschikbaarheid:

Op voorraad

Levertijd:

Besteld op werkdag voor 15:30, volgende dag geleverd
Product omschrijving
Merk:

RAM Mount

EAN:

410528000008

Artikelnummer:

RAM-HOL-GA41

Beschikbaarheid:

Op voorraad

Levertijd:

Besteld op werkdag voor 15:30, volgende dag geleverd
Maatwerk houder voor Garmin GPS. Voor montage aan RAM componenten is min RAM-B-238U of RAP-B-238U kogel nodig. Of een van de stuurstang montage sets


This RAM high strength composite cradle is designed to hold the following devices:
Garmin Astro 320
Garmin GPSMAP 62
Garmin GPSMAP 62s
Garmin GPSMAP 62sc
Garmin GPSMAP 62st
Garmin GPSMAP 62stc
Garmin GPSMAP 64
Garmin GPSMAP 64s
Garmin GPSMAP 64st

Material:
High Strength Composite

Note:
The "U" in the part number reflects product packaged in poly bag. The cradle includes a set of two nuts and bolts to connect the cradle to any of the RAM compatible mounts. RAM cradles do not include the RAM-B-238U (Diamond Base & Ball) or RAP-B-238U (Diamond Composite Base & Ball), required to attach to the cradle and RAM mounting system.
Product bundles with Houder Garmin GPSMAP 62/64 GA41