RAM Mount
No-Drill™ Laptop Base RAM-VB-194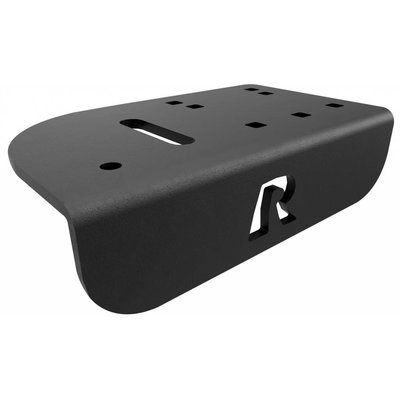 RAM-VB-194
Beschikbaarheid:

Niet op voorraad

Levertijd:

in bestelling
Product omschrijving
Merk:

RAM Mount

Artikelnummer:

RAM-VB-194

Beschikbaarheid:

Niet op voorraad

Levertijd:

in bestelling
Base voor montage van RAM statieven en swingarms.


Compatible Vehicles:
The RAM® No-Drill™ laptop mounting base for the 2015 Ford Transit Full Size Van features a heavy-duty steel mounting base custom designed to fit this vehicle perfectly. Using the front bench or passenger side seat rail bolts as attachment points, existing hardware is used to secure the laptop mount base in the vehicle.

Compatible Vehicles:
Ford Transit Full Size Van (2014-2015)


Placement of Mount:
Between seat track and seat frame box. Inside front corner of passenger side seat.
Drilling Requirements:
No. Utilizes existing vehicle mounting points and hardware.
Seat Configuration:
Bucket
Pole:
Purchased Separately
Material:
Powder Coated Steel
Dimensions
4.5" L x 7.5" W x 2" H
Features:
1. Custom, No-Drill™ mounting base offers lowest profile in the industry
2. Manufactured from high strength steel with a durable powder coat finish
3. If required, high quality fastening hardware is included
4. Mounts using existing seat bolts, no drilling required
FOTO 5: Voorbeeld met montage
swingarm
.