RAM Mount
No-Drill™ Laptop Base RAM-VB-175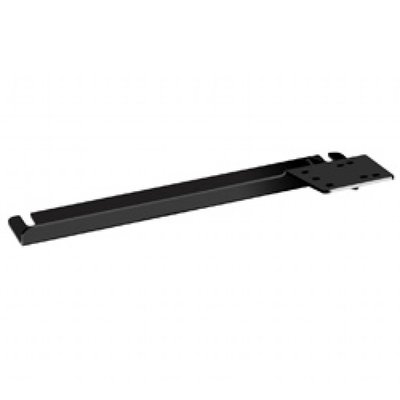 RAM-VB-175
Beschikbaarheid:

Op voorraad

Levertijd:

Besteld op werkdag voor 15:30, volgende dag geleverd
Product omschrijving
Merk:

RAM Mount

Artikelnummer:

RAM-VB-175

Beschikbaarheid:

Op voorraad

Levertijd:

Besteld op werkdag voor 15:30, volgende dag geleverd
Base voor montage van RAM statieven en swingarms.
Compatible Vehicles:
Ford Transit Connect (2010-2012)
Dodge Grand Caravan (2008-2009)
Chrysler Town & Country (2008-2009)
Placement of Mount:
Passenger side, front, where seat rail frame attaches to floor board.
Drilling Requirements:
No - attaches to seat studs
Seat Configuration:
Bucket
Pole:
Purchased Separately
Weight:
4.5 lbs.
Material:
Powder Coated Steel
       Dimensions:
A = 19.875", B = 7.25", C = 2.125" Hole Center = 15.65", 17" and 18.25"
Features:
Quick installation with no drilling needed.

itt de beschrijving heeft dit part een extra sleuf voor stoelbout montage (zie foto).
De hartmaten zijn resp 42,9 cm en 46,3 cm.
1 exemplaar op voorraad.