RAM Mount
No-Drill™ Universal Laptop Mount with 8" Female Tele-Pole™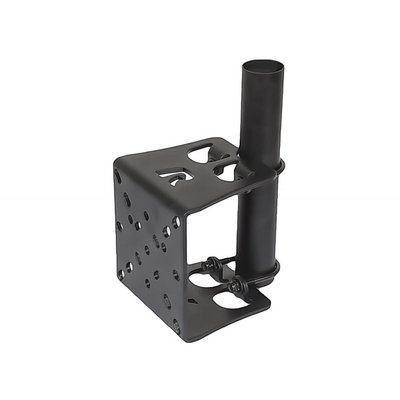 RAM-VB-184T
Beschikbaarheid:

Op voorraad

Levertijd:

Besteld op werkdag voor 15:30, volgende dag geleverd
Multifunctionele vehicle base, female telepole RAM-VB-184T ...
Meer informatie
Product omschrijving
Merk:

RAM Mount

Artikelnummer:

RAM-VB-184T

Beschikbaarheid:

Op voorraad

Levertijd:

Besteld op werkdag voor 15:30, volgende dag geleverd
Verticale montage beugel met female Telepole voor montage van swingarm oplossingen. Op foto's in Ford transit Custom gemonteerd op stalenbak onder bijrijdersstoel (met andere 18" Telepole).

Truck fleets world wide will appreciate the well crafted universal multi-function vehicle base now offered by RAM. 
Considering the wide variety of seating arrangements in the commercial vehicle market, this new vehicle base is reversible by design. Now installers don't have to choose between locating a flat surface or round tubing to attach to under the vehicle seat. RAM has you covered with either configuration. 
Tubing framed seats can be attached to in minutes using the supplied u-bolts. Once in place and safely secured, several hole patterns are available allowing the freedom to choose how best to create your custom mounting solution. Steel box frame seats need only four discrete holes drilled to secure the base. Using hardware chosen and supplied by the installer, secure the base where it's most convenient. Using the supplied u-bolt hardware, attach any number of RAM pedestal mounts to create a mounting system unmatched in its versatility and stability. There simply is no substitute for RAM vehicle products.

U-Bolt Dimensions:
Accommodates rails from 0.625" to 1.5" in diameter.

Included Hole Patterns:
100 x 100MM
75 x 75MM
50 x 100MM
AMPS
RAM Three holes at 120 degrees

Material:
Powder Coated Marine Grade Aluminium