RAM Mount
Plakbasis voor opblaasboten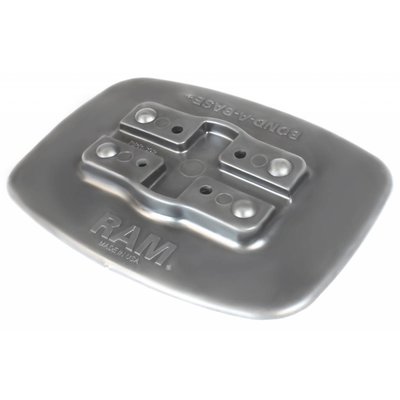 RAP-398-GRYU
Beschikbaarheid:

Op voorraad

Levertijd:

Besteld op werkdag voor 15:30, volgende dag geleverd
Product omschrijving
Merk:

RAM Mount

Artikelnummer:

RAP-398-GRYU

Beschikbaarheid:

Op voorraad

Levertijd:

Besteld op werkdag voor 15:30, volgende dag geleverd
Plakbase voor montage van RAM Mounts geschikt voor opblaasbare boten, Bellyboat en kayaks. Voorzien van AMPS gaten patroon, te combineren met RAM kogels of bulkhead klem voor hengelhouders. De lijm is niet inbegrepen omdat deze afhankelijk is van het gebruikte kunststof van de boot.


The RAM® Bond-A-Base™ is a flexible PVC mounting pad which allows the attachment of a RAM ball mounting base or spline/post base. Using marine adhesive, the Bond-A-Base™ can be attached to inflatable boats made of PVC or Hypalon.

- Quick and easy installation
- Attach to PVC or Hypalon boats using marine adhesive glue
- Compatible with RAM Post/Spline and ball bases
- Plugs included for sealing holes which are not in use
- High strength materials ensure product longevity
- Made in U.S.A.
- Lifetime warranty

Dimensions:
Length: 7"
Width: 5.375"

Material:
High Strength Composite

Included with Purchase:
Grey Bond-A-Base™ with (4 qty) Hole Plugs
(4 qty) 10-24 X 3/4" LONG SS PH Machine Screws
(4 qty) 10-24 SS Square Nuts
(4 qty) 1/4"-20 X 3/4" LONG SS PH Machine Screws
(4 qty) 1/4"-20 SS Square Nuts
(ADHESIVE NOT INCLUDED WITH PURCHASE)

Suggested Adhesive Glue:
Choose an adhesive that is suitable for bonding PVC or Hypalon, based on your specific application.