RAM Mount
Printer Cradle for the Canon BJC-85 & i80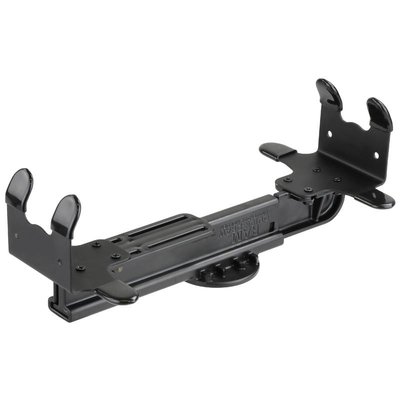 RAM-VPR-102
Beschikbaarheid:

Op voorraad

Levertijd:

Besteld op werkdag voor 15:30, volgende dag geleverd
Product omschrijving
Merk:

RAM Mount

Artikelnummer:

RAM-VPR-102

Beschikbaarheid:

Op voorraad

Levertijd:

Besteld op werkdag voor 15:30, volgende dag geleverd
Composiet Printer geveerde klemhouder met stalen eindbeugels voor de Canon BJC-85 & i80.
Voor de montage op RAM systemen is een RAM-202U C-Kogel nodig (niet inbegrepen).
The RAM-VPR-102 is designed to hold Canon BJC-85 portable printers. The cradle uses a unique patent pending spring loaded mechanism that holds strong, yet provides easy removal for printer storage. At each end of the spring loaded cradle are small side clamp plates that are designed to fit cleanly around either edge of the printer. Complete kits are available as stand alone systems or integrate one with your existing RAM products.
Clamping Dimensions:
Width: Min 8" to Max 14.5"
Height: Max 1.75"
Cradle Dimensions:
(12.4W x 6.9D x 2.0H)