RAM Mount
Printer Cradle for the Brother RuggedJet™ RJ-4030 & RJ-4040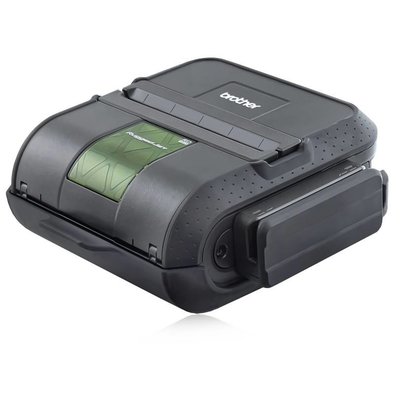 RAM-VPR-106
Beschikbaarheid:

Op voorraad

Levertijd:

Besteld op werkdag voor 15:30, volgende dag geleverd
Product omschrijving
Merk:

RAM Mount

Artikelnummer:

RAM-VPR-106

Beschikbaarheid:

Op voorraad

Levertijd:

Besteld op werkdag voor 15:30, volgende dag geleverd
Composiet Printer Cradle for the Brother RuggedJet
™
RJ-4030 & RJ-4040.
Voor de montage op RAM systemen is een RAM-202U C-Kogel nodig (niet inbegrepen).
The RAM Printer Mount for the Brother RuggedJet
™
4 is ideally suited to help create the optimum mobile office environment, regardless of vehicle or application. Our form fit design has no sharp edges and adds little to the overall size of the printer. After all, one of the key features of the RuggedJet
™
4 is its size. Why purchase a bulky mount made from metal when RAM has the ideal solution both low profile and durable? Multiple mounting options are available to accommodate a wide variety of mounting configurations. RAM enables mounting of the printer where it is best for you, not where it is best for the mount.
Features:
1. Enables infinite mounting options in either vertical or horizontal orientation
2. Integrated cable restraint and management system with removable port protection cover
3. Allows installation of paper roll while mounted
4. Works with Brother's optional card reader
5. Quick release for easy insertion and removal of printer
6. Works with or without optional shoulder strap
7. Designed for flat surface panel mount or can be attached to many RAM ball and socket mounting solutions
8. Injection molded composite design ensures in vehicle ergonomics, safety and a sleek design
9. Lifetime warranty
Material:
High Strength Composite