RAM Mount
ROD Light-Speed hengelhouder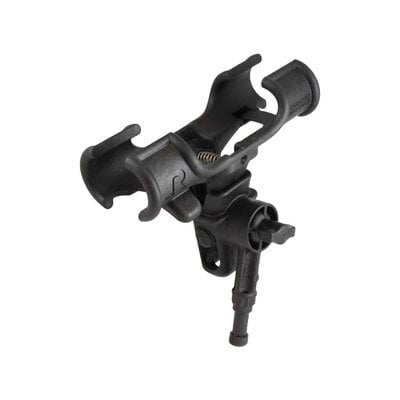 RAP-370-NBU
Beschikbaarheid:

Op voorraad

Levertijd:

Besteld op werkdag voor 15:30, volgende dag geleverd
Product omschrijving
Merk:

RAM Mount

Artikelnummer:

RAP-370-NBU

Beschikbaarheid:

Op voorraad

Levertijd:

Besteld op werkdag voor 15:30, volgende dag geleverd
Light-Speed hengelhouder kan verticaal of horizontaal gemonteerd worden (excl montage base, zie hieronder voor de mogelijkheden).
Houder kan 360 graden draaien plus voor-achterover in hellingshoek. Geschikt voor zoet- en zoutwater vissen
The RAP-370-NBU consists of the RAM-ROD™ Light-Speed™ fishing rod holder, 4" long spline post with no mounting base. Designed to mount vertically or horizontally in your boat, you can rotate the rod holder 360 degrees, while tilting the rod holder forward and back for the optimum fishing angle. The RAM-ROD™ Light-Speed™ is another innovative product in RAM's long list of high quality, industry leading fishing products. Ideally suited for spinning reels and bait casting reels, the Light-Speed rod holder provides smooth action when inserting and removing the fishing rod, yet holds firm in rough water or while trolling. The spring loaded design enables rapid removal of the rod and reel when a fish is on, and offers easy placement of the rod in the rod holder.