RAM Mount
TUBE™ 2000 Holder with 6" Long Spline Post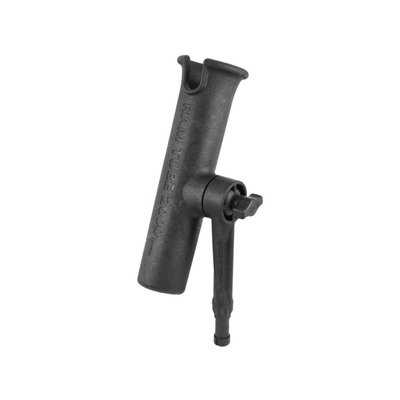 RAM-301-NB
Beschikbaarheid:

Op voorraad

Levertijd:

Besteld op werkdag voor 15:30, volgende dag geleverd
Product omschrijving
Merk:

RAM Mount

Artikelnummer:

RAM-301-NB

Beschikbaarheid:

Op voorraad

Levertijd:

Besteld op werkdag voor 15:30, volgende dag geleverd
The RAM-301-NB consists of the RAM-TUBE™ 2000 fishing rod holder and 6" (15 cm) long ratchet spline post arm. The ratcheting feature allows for the tube to tilt forward and back for optimum angles. Ideally suited for anything from Kayaks to Tournament boats, this compact and simply design is ready for your next day on the water. Easily integrate the RAM-301-NB to your existing spline post base, or choose from an assortment of RAM compatible bases.

Tube Dimensions:
Inner diameter: 1.9" (4,8 cm)
Inner tube length: 10" (25 cm) (from bottom to top of lip)

Material:
High Strength Composite

Voor de montage zijn diverse spline post bases beschikbaar.