RAM Mount
Tube Jr. Fishing hengelhouder Spline post RAP-390U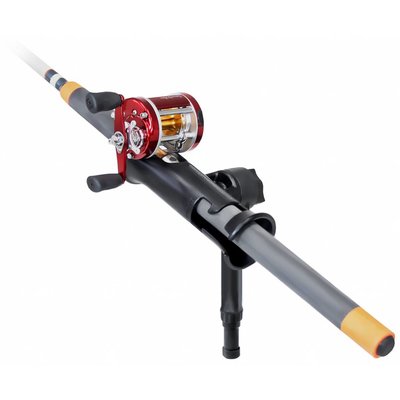 RAP-390U
Beschikbaarheid:

Op voorraad

Levertijd:

Besteld op werkdag voor 15:30, volgende dag geleverd
Product omschrijving
Merk:

RAM Mount

Artikelnummer:

RAP-390U

Beschikbaarheid:

Op voorraad

Levertijd:

Besteld op werkdag voor 15:30, volgende dag geleverd
Sterke hengelhouder voor verticale montage aan/in de boot.
Our latest entry into our diverse fishing rod holder line of products is the RAM Tube Jr. Right or left-handed, spinning reel or level wind, this holder can do it all. Ideally suited for a wide range of uses and vessels, this holder is great for the family that fishes together or a fleet of Kayaks needing a single yet versatile rod holder for everyday use.
Post Spline Length:
6" (15 cm)
Features:
1. Quick release and installation
2. High strength materials ensure product longevity
3. Compatible with all RAM post spline bases
4. Compatible with spinning reels and level wind reels
5. Position spinning reel to the side or under RAM Tube Jr.
6. Compatible with left-handed and right-handed reels
7. Lifetime warranty
8. Made in the U.S.A.
Material:
High Strength Composite