RAM Mount
Tube Jr.™ Rod Holder with Extension Arm and Track Base RAP-390-390-PA-418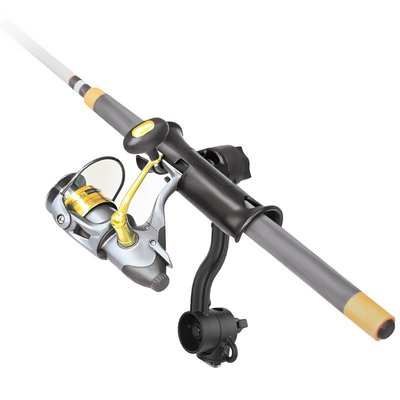 RAP-390-PA-418
Beschikbaarheid:

Op voorraad

Levertijd:

Besteld op werkdag voor 15:30, volgende dag geleverd
Tube Jr.™ Rod Holder with Extension Arm and Track Base RAP-390-390-PA-418 ...
Meer informatie
Product omschrijving
Merk:

RAM Mount

Artikelnummer:

RAP-390-PA-418

Beschikbaarheid:

Op voorraad

Levertijd:

Besteld op werkdag voor 15:30, volgende dag geleverd
Sterke hengelhouder voor Tough-Track montage aan/in de boot. Met 20 cm arm en track-base.
The Tube Jr. Rod Holder with Extension Arm and Track Base kit is compatible with the RAM Tough-Track
™
to provide an ideal fishing rod holder mounting solution. Attach the Tube Jr. rod holder using the included track base, RAM-ROD
®
ratchet attachment and 8" extension arm. The track base's tether point secures your rod holder while the adjustable ratchet attachment allows for multiple angles, keeping you in control out on the water.
Features:
1. Quick release and installation
2. High strength materials ensure product longevity
3. Compatible with spinning reels and level wind reels
4. Position spinning reel to the side or under RAM Tube Jr.
5. Compatible with left-handed and right-handed reels
6. Lifetime warranty
7. Made in the U.S.A.
Material:
High Strength Composite