RAM Mount
Short Accessory/Display Bracket RAM-DIS-103-1U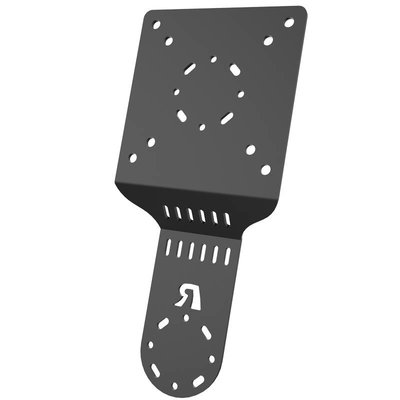 RAM-DIS-103-1U
Beschikbaarheid:

Op voorraad

Levertijd:

Besteld op werkdag voor 15:30, volgende dag geleverd
Product omschrijving
Merk:

RAM Mount

Artikelnummer:

RAM-DIS-103-1U

Beschikbaarheid:

Op voorraad

Levertijd:

Besteld op werkdag voor 15:30, volgende dag geleverd
Stalen plaat voor o.a. montage op Swingarm Tele-poles bedoeld voor installatie van keyboard in (grote) auto's en bestelwagens.
Dankzij het grote aantal gaten (VESA en AMPS) zeer veelzijdig in montage, ook van accessoires zoals smartphone.
Er zijn diverse configuraties te bouwen (zie foto's). Vraag ons om advies voor uw toepassing.


Keep your keyboard, phone, dock and/or monitor in one secure, easy to access location with the RAM® Accessory/Display Bracket. The RAM-DIS-103-1U supports most monitors using the popular VESA hole pattern in portrait mode (vertically), allowing for a keyboard with the AMPS hole pattern to be connected below the monitor. Includes hardware (4 screws, 4 nuts) to attach a round or diamond base to the AMPS hole pattern on the bracket.

Specifications:
- Overall length 10.79" (27 cm)
- 75mm and 100mm VESA hole patterns
- Hardware provided to connect to AMPS hole pattern on bracket (4 sets boutjes/moertjes)

Material:
Powder Coated Steel