RAM Mount
RAM Large Cable Manager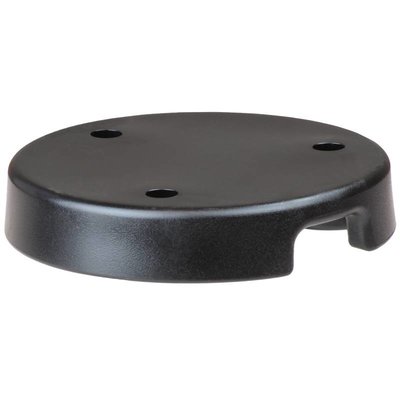 RAP-402U
Beschikbaarheid:

Op voorraad

Levertijd:

Besteld op werkdag voor 15:30, volgende dag geleverd
Product omschrijving
Merk:

RAM Mount

Artikelnummer:

RAP-402U

Beschikbaarheid:

Op voorraad

Levertijd:

Besteld op werkdag voor 15:30, volgende dag geleverd
10 cm diameter tussenstuk te gebruiken als kabel manager bij schroefmontage van C en D-kogels. De kogel wordt op dit tussenstuk gemonteerd. Meegeleverde bouten kunnen zorgen voor tafelvaste montage voor bladen tot maximaal 37 mm dikte. Inclusief RVS boutjes voor montage.

he RAM Cable Manager creates an integrated route for electrical wiring and cleanly covers installation holes. A great addition to any surface mounting application. The RAM Cable Manager is made of glass filled nylon which has the benefit of creating a barrier between the RAM Surface Mount and the attachment area; minimizing vibration while reducing fiberglass and gel-coat damage. This item will fit any of the 4" diameter round plates with a 3 hole pattern. (Will not work with the AMPs hole pattern plates)

Compatible RAM Mounts:
Compatible with all 2.25" diameter ball bases that contain a three hole, 120 degree hole pattern.

Let op: ondersteund NIET het AMPS 4-gatenpatroon!
Compatible C-Kogel: RAM-240U 93 mm base met 3 * 120 gatenpatroon
Compatibele D-Kogel: RAM-D-202U 93 mm base met 3* 120 graden gatenpatroon

Dimensions:
Cable slot height: 0.45" (11 mm)
Cable slot width: 0.95" (23 mm)
Max mounting surface thickness: 1.47" (37 mm)

Material:
High Strength Composite and Glass Filled Nylon

IMPORTANT:
To prevent galling of threads during assembly, it is imperative that all threads are lubricated with oil prior to assembly.

RAM kogel NIET inbegrepen.