RAM Mount
Lowrance Fishfinder Lowrance Hook² Series C-Kogel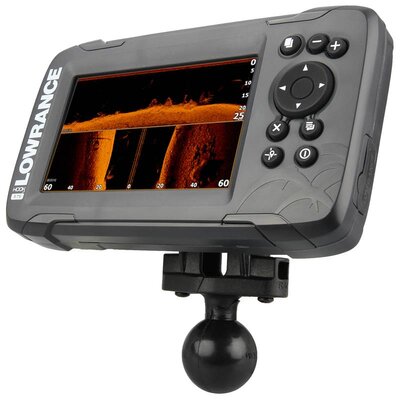 RAM-202-LO12
Beschikbaarheid:

Op voorraad

Levertijd:

Besteld op werkdag voor 15:30, volgende dag geleverd
Lowrance Fishfinder Lowrance Hook² Series C-Kogel RAM-202-LO12 ...
Meer informatie
Product omschrijving
Merk:

RAM Mount

Artikelnummer:

RAM-202-LO12

Beschikbaarheid:

Op voorraad

Levertijd:

Besteld op werkdag voor 15:30, volgende dag geleverd
Designed for light duty use, this C size (1.5") ball base kit for the Lowrance Hook² allows users to swap out the factory mounting solution with a RAM® Mounts solution. Simply attach the included adapter to the Lowrance Hook² and you're ready to connect to a variety of compatible RAM mounting solutions. Made of high strength composite and powder coated marine grade aluminum, this kit is designed to keep your Hook² secure and stable in rugged environments on your boat, kayak or inflatable.
Compatible Devices:

Lowrance HOOK2-4x
Lowrance HOOK2-5


Material:
Powder Coated Marine Grade Aluminum

Ball Size:
1.5" Rubber Ball Size


Emounting verkoopt alleen mounts, de afgebeelde hardware is ter illustratie en wordt niet meegeleverd.