RAM Mount
6" Long Flexible Metal Pipe 1/4" schroefdraad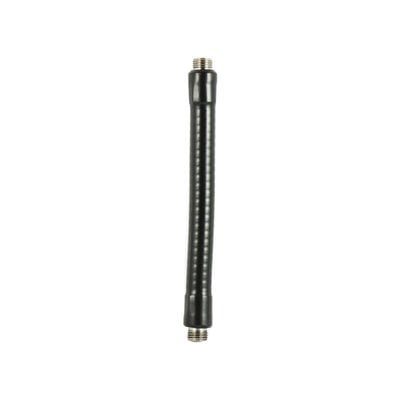 RAM-PF-585-6
Beschikbaarheid:

Op voorraad

Levertijd:

Besteld op werkdag voor 15:30, volgende dag geleverd
Product omschrijving
Merk:

RAM Mount

Artikelnummer:

RAM-PF-585-6

Beschikbaarheid:

Op voorraad

Levertijd:

Besteld op werkdag voor 15:30, volgende dag geleverd
Stevige flexibele, buigbare stang van 15.25 cm geschikt voor

RAM Flex System

.

The RAM-PF-585-6 is a 6" flexible metal pipe, with composite cover, that has a 1/4" NPSM male thread at both ends of the pipe.

This 9" flexible metal arm has a plastic cover and a 1/4" NPT male thread at either end. These arms are flexible to place into many different positions, but rigid enough to hold a GPS, smartphone or tablet unit in place.

Material:
Metal with Composite Cover
The flex arm will easily support up to about a pound without flexing.
Depending on the application the flex arm may bend due to vibration and other variables.

NB: Dit onderdeel is ook te leveren in  9, 18 en 24 inch maten.


The RAM-PF-585-9 is a 6" flexible metal pipe, with composite cover, that has a 1/4" NPSM male thread at both ends of the pipe.

Material:
Metal with Composite Cover