RAM Mount
Adapter Garmin GA22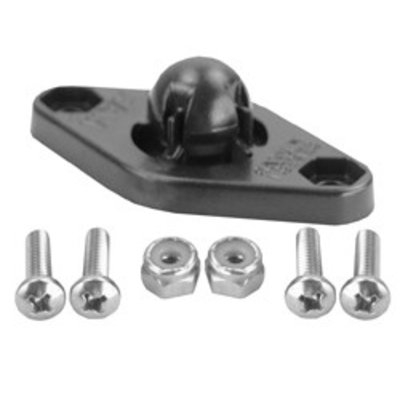 RAM-HOL-GA22U
Beschikbaarheid:

Op voorraad

Levertijd:

Besteld op werkdag voor 15:30, volgende dag geleverd
Product omschrijving
Merk:

RAM Mount

Artikelnummer:

RAM-HOL-GA22U

Beschikbaarheid:

Op voorraad

Levertijd:

Besteld op werkdag voor 15:30, volgende dag geleverd
Adapter conversie plaatje naar RAM Mount bevestigingen. Kan direct op RAM-B-238U gemonteerd worden.
Voor montage aan RAM componenten is min RAM-B-238U of RAP-B-238U kogel nodig.

This RAM high strength composite cradle is designed to hold the following devices:
Garmin StreetPilot c530
Garmin StreetPilot c550
Garmin StreetPilot c580
Garmin StreetPilot i2
Garmin StreetPilot i3
Garmin StreetPilot i5
Kogel diameter 17 mm.
Note:
The "U" in the part number reflects product packaged in poly bag. The cradle includes a set of two nuts and bolts to connect the cradle to any of the RAM compatible mounts. RAM cradles do not include the RAM-B-238U (Diamond Base & Ball) or RAP-B-238U (Diamond Composite Base & Ball), required to attach to the cradle and RAM mounting system.

THIS MOUNT IS NOT INTENDED FOR HIGH VIBRATION APPLICATIONS SUCH AS MOTORCYCLE OR OFF ROAD USE. FOR HEAVY DUTY APPLICATIONS APPLY PVC PLUMBING GLUE TO RAM-HOL-GA22U ADAPTOR PRIOR TO ASSEMBLY. NOTE: ONCE GLUED THE MOUNT WILL BE PERMANENT.