RAM Mount
Diamond base met male Snap-link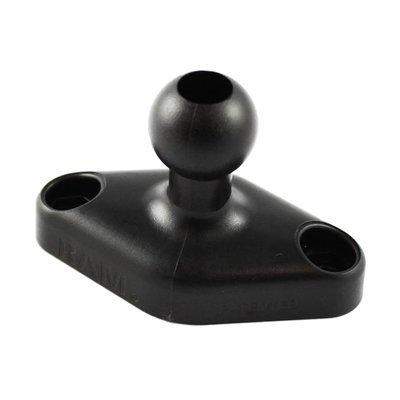 RAP-SB-238U
Beschikbaarheid:

Op voorraad

Levertijd:

Besteld op werkdag voor 15:30, volgende dag geleverd
Product omschrijving
Merk:

RAM Mount

EAN:

793442823817

Artikelnummer:

RAP-SB-238U

Beschikbaarheid:

Op voorraad

Levertijd:

Besteld op werkdag voor 15:30, volgende dag geleverd
The RAP-SB-238U, composite diamond base, contains a 0.75" (19 mm kogel) high strength composite ball connected at right angles to a 1.25" x 2.5" inch diamond plate. The base has two holes 1.912" from center to center, positioned at both ends of the diamond base. This ball serves as an attachment with the RAM-HOL-UN7U.

Material:
High Strength Composite

Ball Size:
0.75" High Strength Composite Ball Size



NB: dit is geen 1 inch B-Kogel maat. Alleen geschikt voor Snap-link componenten.