RAM Mount
Ram-B-316-1U statief bodemmontage B-238 kogel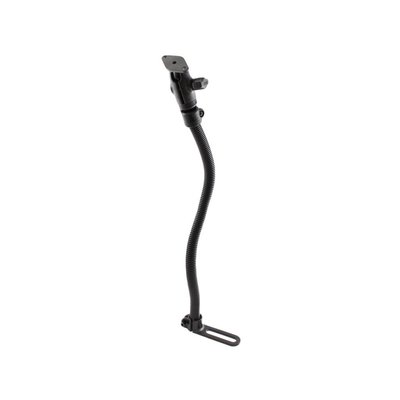 RAM-B-316-1-238U
Beschikbaarheid:

Op voorraad

Levertijd:

Besteld op werkdag voor 15:30, volgende dag geleverd
Product omschrijving
Merk:

RAM Mount

Artikelnummer:

RAM-B-316-1-238U

Beschikbaarheid:

Op voorraad

Levertijd:

Besteld op werkdag voor 15:30, volgende dag geleverd
Het 45 cm hoge statief is zeer stabiel, maar kan gemakkelijk in de gewenste richting gebogen worden Statief kan eenmalig op lengte afgezaagd worden. Bovenkant geschikt voor B-kogel voor tablet en smartphonehouders.
The RAM POD I, universal no-drill™, vehicle mount is the latest in the Mobile In-Car range from RAM. This RAM POD I allows you to mount a light to medium weight item in a car safely and securely. Ball Size:1" Rubber Ball "B" Size 
Installation Instructions:
At right angles to the base of the flexible 18" long leg is a foot with a mounting hole. Simply place the hole into the passenger seat mounting bolt and adjust the mount to the required height with the flexible leg. The rigid flexible arm will hold everything you need safely and securely.
Material:
Powder Coated Marine Grade Aluminum

Uitgevoerd met RAM-B-238U kogel geschikt voor direct montage van o.a. tablethouders.