RAM Mount
Swingarm Display Mount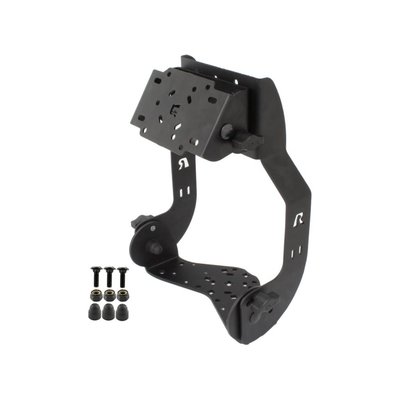 RAM-DIS-MDT1
€179,00
€147,93 Excl. btw
Beschikbaarheid:

Op voorraad

Levertijd:

Besteld op werkdag voor 15:30, volgende dag geleverd
Product omschrijving
Merk:

RAM Mount

Artikelnummer:

RAM-DIS-MDT1

Beschikbaarheid:

Op voorraad

Levertijd:

Besteld op werkdag voor 15:30, volgende dag geleverd
Stalen beugel voor montage op
Swingarm Tele-poles
bedoeld voor installatie van monitor en keyboard in (grote) auto's en bestelwagens.
Dankzij het grote aantal gaten zeer veelzijdig in montage, ook van accessoires zoals smartphone.
Er zijn diverse configuraties te bouwen (zie foto's). Vraag ons om advies voor uw toepassing.
Articulation:
Forward 80 degrees
Back 45 degrees

Material:
Powder Coated Marine Grade Aluminum and Steel

Note:
Bottom bracket can be rotated 180° to provide 5" total offset from the MDT mounting surface.