RAM Mount
Drankenhouder voor Tough-Track montage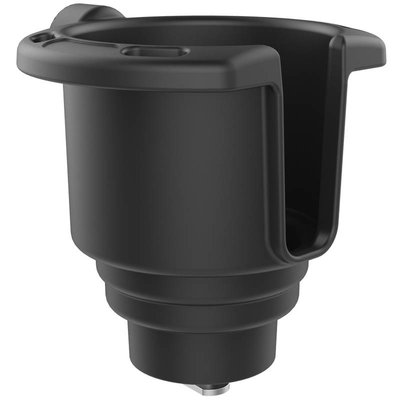 RAP-429TU
Beschikbaarheid:

Op voorraad

Levertijd:

Besteld op werkdag voor 15:30, volgende dag geleverd
Product omschrijving
Merk:

RAM Mount

Artikelnummer:

RAP-429TU

Beschikbaarheid:

Op voorraad

Levertijd:

Besteld op werkdag voor 15:30, volgende dag geleverd
Een drankenhouder die met de meegeleverde t-bout direct op een
Tough-Track
gemonteerd kan worden. Geschikt voor diverse maten blikjes, flesjes en zelfs een grote mok met handvat.
Er zijn twee bevestigingspunten voor zowel horizontale als verticale Tough-track montage.
Designed for use with the track mounting system on your boat, kayak or cooler, the RAM
®
Drink Cup Holder for Tracks is the perfect cradle for your beverage when out on the water. Fitting a variety of cup sizes, a slot on the side even accommodates your favorite cup or mug with a handle. A drain hole at the bottom of the holder helps to prevent any buildup of residue, while hook slots on the side of the holder are perfectly placed for lures. The Drink Cup Holder is compatible with all versions of the RAM Tough-Track
™
, and features two attachment points – on the side for attaching to vertically mounted tracks, and on the bottom for attaching to horizontally mounted tracks.
Common Beverage Sizes:
- 12oz Cans
- Water Bottles
- Insulated Cups
- 32oz Containers (Nalgene, Pelican, Contingo, Hydro Flask)