RAM Mount
Tube Jr. Fishing hengelhouder kogelmontage RAP-390-RB-NBU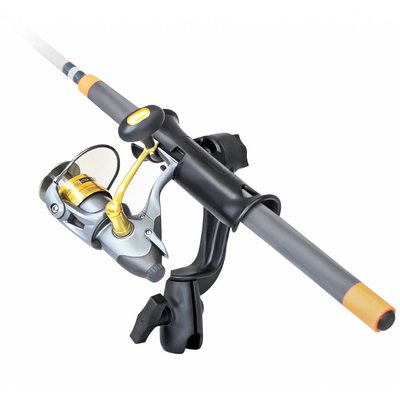 RAP-390-RB-NBU
Beschikbaarheid:

Op voorraad

Levertijd:

Besteld op werkdag voor 15:30, volgende dag geleverd
Tube Jr. Fishing hengelhouder kogelmontage RAP-390-RB-NBU ...
Meer informatie
Product omschrijving
Merk:

RAM Mount

Artikelnummer:

RAP-390-RB-NBU

Beschikbaarheid:

Op voorraad

Levertijd:

Besteld op werkdag voor 15:30, volgende dag geleverd
Stevige composiet hengelhouder geschikt voor montage op C-Kogel (exclusief, zie hieronder).
Ideally suited for a wide range of applications and fishing vessels, this rod holder is quickly becoming known as the most versatile rod holder on the market. This configuration includes the RAM-ROD
®
Revolution ratchet arm with single open socket. Combining the patented RAM rubber ball and socket system with a ratcheting feature; this rod holder has almost infinite adjustability and configuration options. Easily collapse the rod holder down on the deck for clearing your casting path or articulate over the water, and out of the boat or kayak. Rod holder doubles as a stake out pole holder.
Features:
1. Quick release and installation
2. High strength materials ensure product longevity
3. Compatible with all RAM post spline bases
4. Compatible with spinning reels and level wind reels
5. Position spinning reel to the side or under RAM Tube Jr.
6. Compatible with left-handed and right-handed reels
7. Lifetime warranty
8. Made in the U.S.A.
Material:
High Strength Composite